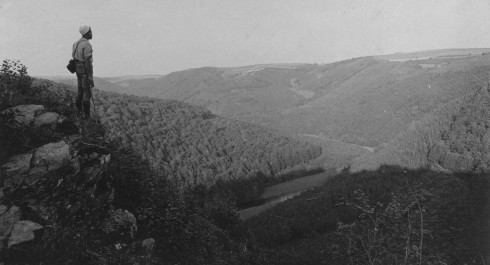 Schwaarze Mann - A black in our midst
Schwaarze Mann - A black in our midst
In the presence of director Fränz Hausemer



In 1912 Jacques Leurs, a little black boy, was left with his grandparents in Luxembourg. His Luxembourger father returned to the Congo and the little boy's indigenous mother. Jacques would never see them again. He would thus grow up as the first black citizen of this small European State. His life would be profoundly marked by the conflicts and ideologies of the 20th century. While his complex identity caused Jacques to suffer the worst setbacks, it was also at the origin of his sensitivity to the suffering in others and thus became the formidable driving force for his commitment to social and political change.



Schwaarze Mann - A Black In Our Midst was presented in a preview showing at the LuxFilmFest in 2018.

Since then, the film has been very successful in cinemas and schools.

Schwaarze Mann - A Black In Our Midst was selected by the Biarritz FIPADOC International Festival of Documentary Films in 2022.



Free entrance, no prior registration needed.
Content provided by Echo.lu – Content non-binding and subject to change.

To advertise your event (taking place in the capital) in our calendar, register all the information on Echo.lu and display it on our agenda.