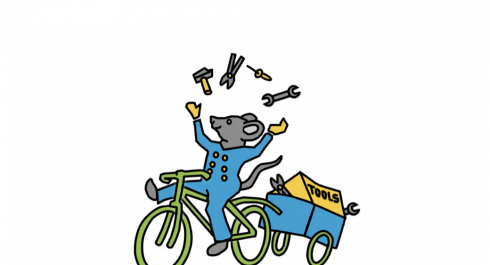 16.06.2023
Repair-Café & Retrospektiv
Repair-Café & Retrospektiv
Repair-Café, Gemeinwohlekonomie an d'E-Vollkabinenfahrrad
Den 16.6. mécht den Michel Heftrich, ee vun deenen éischten, dee sech mam Theema Repair Café zu Lëtzebuerg beschäftegt huet, op senger Reess mam E-Vollkabinenfahrrad halt an der EwB. Hie leet op sengem Trajet 5500 km zeréck (vu Wien aus) a besicht eng ganz Reih Repair Cafés. An der EwB wäert hien säin E-Vollkabinenfahrrad virstellen souwéi och eng Retrospektiv vu sengen Erfarungen am Upcycling, Gemeinwohlekonomie an Repair-Café virstellen.
Hien huet elo am Burgenland (Eisterräich) de Repair-Café lancéiert an en neien Projet gestart.
Dësen Nomëtte fënnt dann och ee Repair-Café an der EwB statt (Start: 16h00).
Bréngt Är futtis Saache mat, oder kommt als Reparateur, mir géifen eis freeën!
Mam: Michel Heftrich a Marcel Barros
Info an Umeldung fir de Repair-Café: [email protected]
Friday 16.06.2023
16H00 - 19H00
Content provided by Echo.lu – Content non-binding and subject to change.

To advertise your event (taking place in the capital) in our calendar, register all the information on Echo.lu and display it on our agenda.