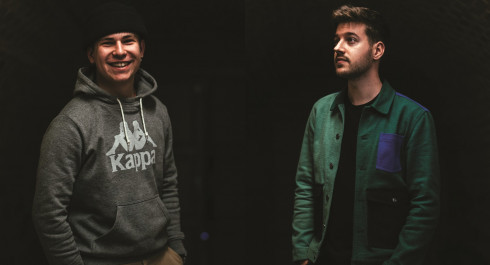 18.06.2023
Propulsion #1 release party
Propulsion #1 release party
Propulsion - Crossborder support program for young jazz talents.
Le saxophoniste Strasbourgeois Hugo Diaz et le trompettiste Luxembourgeois Daniel Migliosi, lauréats du dispositif d'accompagnement Propulsion présentent leur nouvel EP à l'occasion de ce concert en co-plateau. Cet enregistrement est le fil rouge du programme transfrontalier Propulsion qui les suit depuis maintenant un an. Accompagnés par les équipes de la Compagnie Tangram, du batteur Stéphane Scharlé et du saxophoniste Maxime Bender, les deux lauréats de cette première édition du dispositif ont bénéficié d'un parcours à 360 degrés pour accélérer leur professionalisation.
Hugo Diaz avec son quartet et Daniel Migliosi son quintet démontrent malgré leur jeune age qu'ils ont tout de bandleaders et jazzmen aguerris. Deux univers jazzisitiques bien distincts mais qui ont en commun des compositions qui rayonnent de maitrise, d'énergie et de finesse portés par des ensembles de haut vol, à ne pas manquer !
Line-Up:
Hugo Diaz 4tet
Saxophone soprano : Hugo Diaz
Piano : Alexandre Cahen
Batterie : Louis Cahen
Contrebasse : Vladimir Torres
Daniel Migliosi 5tet
Trompette: Daniel Migliosi
Saxophone ténor: Adrian Gallet
Piano: Benedikt Göb
Contrebasse: Jan Blikslager
Batterie: Mathieu Clement
Organisateur: neimënster
Durée: 60 minutes
Sunday 18.06.2023
11H00 - 12H00
| | |
| --- | --- |
| Ticket tarif normale | 6 € |
| Ticket Kulturpass | 1.5 € |
Content provided by Echo.lu – Content non-binding and subject to change.

To advertise your event (taking place in the capital) in our calendar, register all the information on Echo.lu and display it on our agenda.