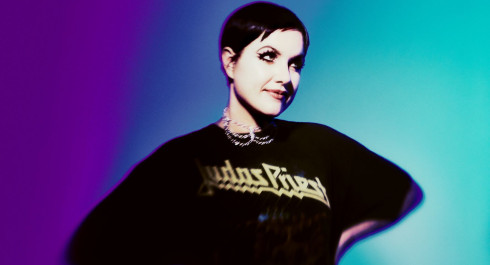 Princess Chelsea is the recording project of New Zealand based producer Chelsea Nikkel. A classically trained pianist, she lent her talents to Teen Wolf in the mid-2000s, and later in the touring lineup of The Brunettes. Chelsea took on the princess title, and complicated it playfully. Hers is a partial yet whole-hearted embrace of femininity which emphasises the aesthetic labour of beauty, and unsettles it.

Her debut, Lil' Golden Book (2011), first set the template of her music with its sweet melodies, baroque musical arrangements, childlike vocal delivery, and lyrics filled with cynical wit. The album spawned the viral hit 'Cigarette Duet' with its 70 million+ YouTube views.

Chelsea recently released the single 'Everything is Going To Be Alright' with its echoes of Shangri-Las coupled with DIY dirgey guitars hints at a possible guitar album in the works.


Genres: Indie & Pop
Location: Klub
Price: Presale: 12€ + 1€ (fees) Doors: 15€
Label: NZ
Links:
Content provided by Echo.lu – Content non-binding and subject to change.

To advertise your event (taking place in the capital) in our calendar, register all the information on Echo.lu and display it on our agenda.