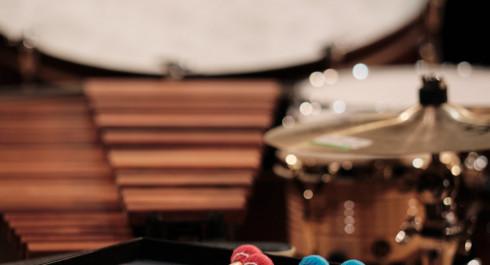 Percussion in Concert 2023
Percussion in Concert 2023
Vendredi, le 31 mars 2023 à 20h
Auditorium du Conservatoire
Organisateur: CVL
Spectacle présenté par les élèves du département de percussion du Conservatoire. Répartis dans différents ensembles de percussion, batterie et percussion latine, les jeunes percussionnistes de tous niveaux présenteront des pièces de styles variés.
Elèves des classes de :
Emmanuel BAUDRY, Niels ENGEL, Guy FRISCH, Eric GHERARDI, Netty GLESENER, Rainer KIND, Patrick KRAUS, Victor KRAUS, Gilles KREIN, Michel MOOTZ, Laurent WARNIER et Paul WILTGEN.
Renseignements et vente:
Entrée gratuite avec billet
Tél.: (+352) 47 08 95-1
www.luxembourgticket.lu
Friday 31.03.2023
20H00 - 22H00
Content provided by Echo.lu – Content non-binding and subject to change.

To advertise your event (taking place in the capital) in our calendar, register all the information on Echo.lu and display it on our agenda.