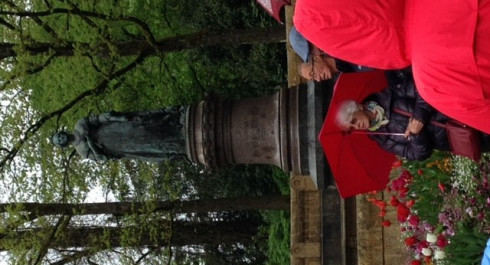 Parc de la Ville Haute- Casemates
Parc de la Ville Haute- Casemates
Frënn vun der Festungsgeschicht Lëtzebuerg a.s.b.l.-NaturEmwelt
Les "Rendez-vous aux jardins" sont lancés par une visite exceptionnelle des casemates et du parc de la Ville Haute.
Petits et grands, venez explorer les casemates!
Séquoias, ruines de forts, monuments et souterrains militaires. Avec ton appareil photo et ta lampe de poche, découvre la diversité étonnante du joli parc. Chaussures solides. Entrée 5 €. Inscription obligatoire p.schaul@ffgl.lu
Thursday 02.06.2022
16H00 - 18H00
Content provided by Echo.lu – Content non-binding and subject to change.

To advertise your event (taking place in the capital) in our calendar, register all the information on Echo.lu and display it on our agenda.