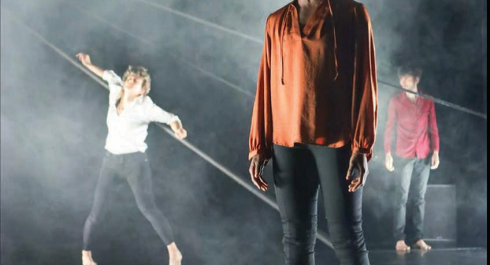 Certains jours, je suis fou. En fait, je suis fou tous les jours. Je ne peux pas m'en empêcher. Ce serait contraire à mon état. Oh, bien sûr, il y a des jours où je suis plus fou que d'autres. Et puis, il y a sept jours dans la semaine. Le fou du lundi, n'est pas celui de jeudi ou de vendredi. Et le fou des fins de semaines, n'en parlons pas. A dire vrai, je suis heureux dans ma folie. La manipulation mentale n'est plus de la science-fiction. La capacité des parasites de manipuler la cognition et le comportement de leur hôte est fascinante car elle soulève des questions philosophiques telles que la notion de libre-arbitre. PARASITE utilise l'infection parasitaire comme point de départ pour examiner des notions de choix, destin, désir, et les traits que chacun de nous vient associer à notre «soi». Le corps est le premier outil d'expression pour ce projet mêlant cirque, théâtre physique et recherche scientifique: ainsi les artistes exploreront par le corps ce qui se passe dans le cerveau. Basée entre St Denis et Esch-sur-Alzette, Frieda Gerson a d'abord étudié le cirque à San Francisco, puis en Europe. Elle s'est formée au théâtre physique à l'école Jacques Lecoq (Paris) ainsi qu'auprès de la compagnie SITI (New York). Elle a cofondé la cie Kallisti / le Collectif en Cours, ainsi que le collectif eschois Ampersand Variations, et partage son temps entre des créations en Europe et des projets de cirque social à travers le monde. PARASITE dont Frieda Gerson a présenté au TalentLAB une maquette, sera son premier grand spectacle en tant que metteuse en scène et porteuse de projet. Il s'inscrit dans une dynamique créative fortement basée sur la collaboration. Concept & mise en scène: Frieda Gerson Ecriture: Frieda Gerson, Baptiste Gaubert Composition musicale: Emre Sevindik Scénographie: Carla Chassang; l'Atelier Décors de Latitude 50 Avec: Julieta Martin, Marina Monmirel, Baptiste Gaubert en alternance avec Julien Charrier
Content provided by Echo.lu – Content non-binding and subject to change.

To advertise your event (taking place in the capital) in our calendar, register all the information on Echo.lu and display it on our agenda.