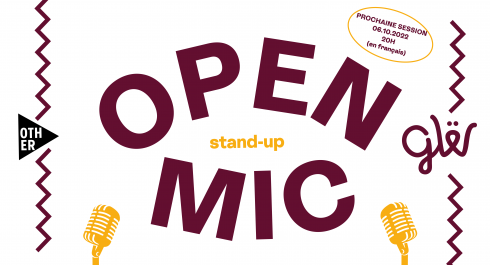 Open Mic au De Gudde Wëllen
Open Mic au De Gudde Wëllen
Venez découvrir, pour ce premier open mic, des stand uper du Luxembourg.
Qu'ils soient débutants ou confirmés une chose est certaine, ils auront envie de vous faire rire. Votre MC de la soirée sera Grek et pour cette toute première date il s'est fait plaisir et a invité des personnes extraordinaires.
Les artistes de cette soirée seront : Sébastien Ferre, Olivier Trientz, Micas Carvalho, Shayan Mehr et Alex Monteiro. Donc n'hésitez pas à vous réserver la soirée du 06.10 à 20h au Gudde Wëllen. L'entrée est libre et la sortie au chapeau.
Et tout ça dans la langue de Molière!!!
Content provided by Echo.lu – Content non-binding and subject to change.

To advertise your event (taking place in the capital) in our calendar, register all the information on Echo.lu and display it on our agenda.