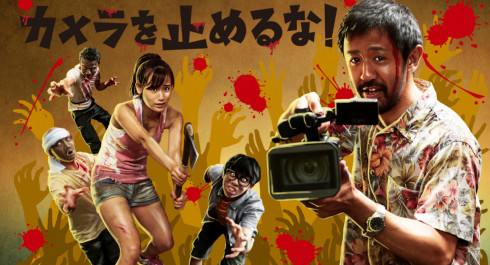 One Cut of the Dead (Lost Weekend)
One Cut of the Dead (Lost Weekend)
One Cut of the Dead
Japan 2017 | vostang | 96' | c | De : Shin'ichirō Ueda | Avec : Takayuki Hamatsu, Yuzuki Akiyama, Harumi Shuhama
A horror comedy as much about Zombies as it is about the art of low-budget filmmaking One Cut Of The Dead is a sure fit for this Cinélunatique-Lost Weekend double trouble! This bona fide international zombie phenomenon struck a nerve when it was first released five years ago, raking in 30 million on a 22.000 Euro budget (and has just been remade by Michel Hazanavicius as Coupez!). Its storyline is best kept under wraps, so let it suffice to say that it revolves around a filmmaker trying to make a low-budget Zombie film at an abandonded WWII japanese facility - and he has to do it in one single take!
Content provided by Echo.lu – Content non-binding and subject to change.

To advertise your event (taking place in the capital) in our calendar, register all the information on Echo.lu and display it on our agenda.