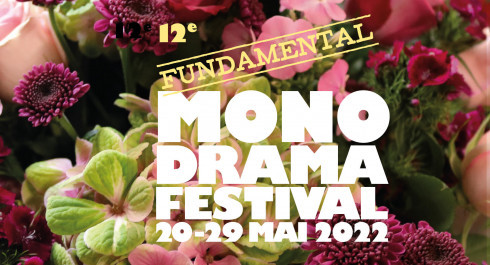 MONODRAMA FESTIVAL - Mother & NEGARE
MONODRAMA FESTIVAL - Mother & NEGARE
19:00 | MOTHER | MONOLABO | CRÉATION
De et avec Emanuela Iacopini
Luxembourg
Danse
« Mother » est une pièce dansée réalisée et interprétée par Emanuela Iacopini sur musique de Rajivan Ayyappan. « Mother » veut rendre hommage à la création, au désir de créer. Le désir de créer est le moteur de tout. Qu'est-ce que la création si non une transformation… Rien ne se crée, rien ne se détruit, tout se transforme. Inspirée par l'eau comme élément primordial « Mother » s'articule autour de la générosité de la mer et mère créatrice. Espace créateur. Lieu de rencontre. Spacieuse. Aqueuse. A l'intérieur de la mère, une mer intérieure.
« Mother » est un solo poétique autour du corps et l'âme de l'eau par le corps et l'âme de la mère. Une exploration chorégraphique de ce qui est inné, la peur, le courage, la transformation, l'amour.
Musique et décor Rajivan Ayyappan
Coproduction Fundamental, VEDANZA Artists International
Avec le soutien de la Fondation Indépendance
20:00 | NEGARE | CRÉATION
De Giovanni Zazzera
Avec Alexandre Lipaux
Luxembourg
Danse
« Aux méandres des croyances, se mêlent des certitudes dépourvues de preuves. »
« NEGARE » transpose un voyage mettant en scène les apparitions et les états tourbillonnants de nos croyances. Aux plus improbables extrêmes, jonglant du nihilisme au fanatisme, du scepticisme à la conviction totale, du tout rien, afin de rendre visible ce qui nous est invisible.
Ce solo chorégraphique nous plonge à la découverte d'un personnage curieux et atypique qui nous transporte dans son univers absurde et poétique et qui questionne, à travers l'état du corps, l'ordre de la contamination d'une idée, qui la laissant fleurir, se transforme en convictions de croyances.
« NEGARE » et un solo chorégraphique et le troisième fragment tirée du projet triptyque CREDERE. Exploitant la thématique de la croyance et son impact au sein de notre société actuelle en se concentrant sur l'aspect du nihilisme. Ce solo est né suite à l'invitation à participer au programme MONOLABO du MONODRAMA FESTIVAL 2021.
Production Compagnie Z Art (Z Art asbl)
Coproduction Fundamental
Coproduction Tryptique CREDERE Centre Culturel Régional Aalt Stadhaus Differdange, La barcarolle EPCC – Centre Culturel Balavoine
Soutien TROIS C-L, Koplabunz asbl, Fondation Indépendance BIL, Le laboratoire chorégraphique de Reims, Oulou Dance Center, Batiment IV
Content provided by Echo.lu – Content non-binding and subject to change.

To advertise your event (taking place in the capital) in our calendar, register all the information on Echo.lu and display it on our agenda.