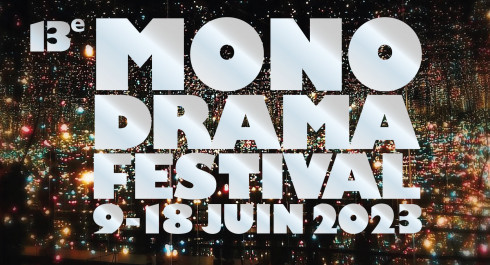 18.06.2023
MONODRAMA FESTIVAL - Mother & ADH(A)ra
MONODRAMA FESTIVAL - Mother & ADH(A)ra
19:00
Mother | création
De et avec Emanuela Iacopini
Luxembourg
Danse
« Mother » est une pièce dansée réalisée et interprétée par Emanuela Iacopini en collaboration et sur musique de Rajivan Ayyappan. « Mother » veut rendre hommage à la création, au désir de créer. Le désir de créer est le moteur de tout. Qu'est-ce que la création si non une transformation… Rien ne se crée, rien ne se détruit, tout se transforme. Inspirée par l'eau comme élément primordial « Mother » s'articule autour de la générosité de la mer/mère créatrice. Espaces d'origine de la vie. Lieu de rencontre. Spacieuse. Aqueuse. A l'intérieur de la mère, une mer intérieure.
Au croisement de la danse, de la création musicale, de la projection vidéo et de la transformation de la matière, « Mother » est un solo poétique autour du corps et l'âme de l'eau et de sa mémoire. Une exploration de ce qui est inné, la peur, le courage, la transformation, l'amour.
Musique, vidéo et sculptures Rajivan Ayyappan
Création costume Anne-Marie Herkes
Coproduction Fundamental, VEDANZA Artists International, Ministère de la Culture
Avec le soutien de la Fondation Indépendance, Sacem
20:00
ADH(A)ra – Voyage en cinq actes | création
De et avec Rhiannon Morgan
Luxembourg
Danse
Dans la philosophie bouddhiste, « Adhara » désigne un concept métaphysique décrivant une totalité multiple de l'Être.
Un concept tissé autour d'une idée, où une vision de la construction du « Soi » - construction mentale intime et sensorielle - dépasse nos orgueils, nos fiertés et nos fantasmes, pour nous forcer à observer le miroir. Un concept qui donne à rêver d'un être total, pouvant poser sur lui-même un regard (presque) objectif.
Dans le cadre de ce projet, Adhara m'a emmenée au fil des années à aborder la question des apparences, de la disparité entre « être » et « paraître », mais surtout à me questionner sur les « lieux émotionnels » où je me suis retrouvée bloquée par les événements de ma propre histoire dans la construction de ce « moi » si cher à nos sociétés. Pour cette création au sein du Monodrama, cette recherche a évolué, s'est précisée afin de questionner plus spécifiquement un de ces moments formateurs de mon histoire : le thème du deuil et les différentes manières que nous (je) pouvons (ai pu) avoir de l'aborder, cette route où nous affrontons et, parfois, acceptons la réalité.
Le deuil d'un père, dans mon cas. Le deuil en général, surtout. Sortir de l'histoire privée pour donner à vivre une Histoire multiple.
Sans certitudes. Surtout pas. Avec sincérité. Toujours.
Cinq différentes étapes émotionnelles et psychiques liées à ce processus complexe.
Trouver une forme de paix,
Accepter le chaos la précédant.
Accepter la réalité telle qu'elle est, même dans leurs absences, celles de nos morts.
À travers Adhara je souhaite partager ce moment où le deuil nous permet de découvrir nos propres envies de vivre, permet de se battre pour cette pulsion qui existe en nous.
Pulsion universelle.
Besoin universel d'exister, de partager avec l'Autre, Toi, Spectateur, avec tes pulsions et tes défunts, ton existence et ton passé.
Bon voyage à toi -
Regard extérieur Malvina Andrioti & Antoine Colla
Texte Antoine Colla
Création lumière Antoine Colla
Musique The Revolution Orchestra, Micrologus Ensemble, The Everly Brothers
Recherche musicale Kostas Makrygiannakis
Avec le soutien de Fundamental, Trois C-L – Centre de Création Chorégraphique Luxembourgeois, Artiria Art Space Athens, AVGO Music Village Thessaloniki
Sunday 18.06.2023
19H00 - 21H15
| | |
| --- | --- |
| Tarif plein | 20 € |
| Tarif réduit | 8 € |
| Kulturpass | 1.5 € |
Content provided by Echo.lu – Content non-binding and subject to change.

To advertise your event (taking place in the capital) in our calendar, register all the information on Echo.lu and display it on our agenda.