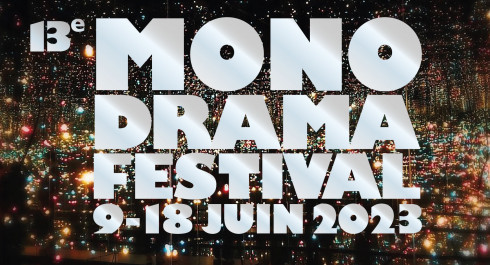 17.06.2023
MONODRAMA FESTIVAL - Je ne suis pas douée pour le malheur & Après une longue Apnée
MONODRAMA FESTIVAL - Je ne suis pas douée pour le malheur & Après une longue Apnée
19:00
Je ne suis pas douée pour le malheur | Monolabo | création
De et avec Valérie Bodson
Luxembourg
En français
« Bienvenue à tous pour votre première leçon de Belgitude !
Normalement le titre du spectacle, c'était le Sproutzeke !!!
Alors, vous expliquer, là tout de suite, ce serait un peu comme après une première leçon d'anglais, lire l'intégrale de Shakespeare ! »
Oeil extérieur Jules Waringo
20:00
Après une longue Apnée | création
De et avec Julien Mabiala Bissila
Niger
En français
Attention, ceci n'est pas du théâtre !
Après une longue Apnée est avant tout un récit biographique. Mais aussi un témoignage. Une espèce de catharsis. Un besoin d'écrire pour réconcilier son corps et son esprit.
Initialement ce texte n'était pas prévu pour en faire un spectacle. Non.
Comme on dit chez nous : le tam-tam n'est harmonieux que sous l'aisselle de son propriétaire !
« Tout a commencé par une insomnie. Je regarde le ciel, je ferme les yeux, je laisse enfin mon corps, seul mon corps se souvenir et juste pour cette nuit je vais repartir sur ce parcours.
La première image dans ma tête, il fait beau, nous sommes en 1997, nous sommes une foule, il fait très beau ces jours-là ! Et nous, nous fuyons la guerre.
Au matin, j'avais les yeux dilatés comme un toxico-insomniaque en manque d'une dose de sommeil. Ce manque d'oxygène qui vous traverse la colonne vertébrale et vient se loger dans chaque trou de votre corps. La chair de poule ! Respirer ! Cette sensation de sortir après une longue apnée.
Vous mangez de l'oxygène. Écrire, écrire, écrire j'ai pensé à écrire, le peu de chose que mon corps avait décidé de garder ou de rejeter. Ce bloc de souvenirs éparpillé en moi… »
Mise en scène Béto
Musique Landry Padonou
Coproduction Fundamental, Forge Arts
Saturday 17.06.2023
19H00 - 21H15
| | |
| --- | --- |
| Tarif plein | 20 € |
| Tarif réduit | 8 € |
| Kulturpass | 1.5 € |
Content provided by Echo.lu – Content non-binding and subject to change.

To advertise your event (taking place in the capital) in our calendar, register all the information on Echo.lu and display it on our agenda.