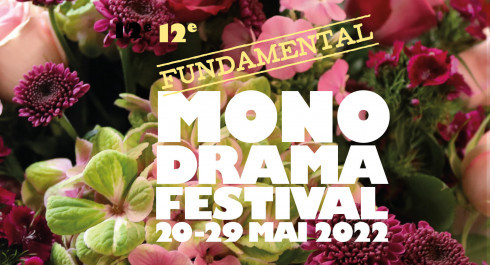 MONODRAMA FESTIVAL - Fissures & La nuit juste avant les forêts
MONODRAMA FESTIVAL - Fissures & La nuit juste avant les forêts
19:00 | FISSURES | MONOLABO | CRÉATION
D'Oumarou Aboubacari Bétodji
Avec Binta Soumana Siddo
Niger
En français
Fissures est un long cri de colère. Un cri de toutes les sans-voix.
Malheureusement il y en a beaucoup. Ces jeunes filles qui sont passées directement de l'enfance à l'âge adulte. Par la main d'autres adultes.
Binta avait 16 ans. Elle était en classe de 4ème. Elle rêve de…devenir.
A son âge elle rêve de beaucoup de choses.
« Mais un jour arrive. Un seul jour. Et tu n'es plus rien. Tu n'existes plus. Quelqu'un t'a effacé de la vie. D'une seule main. Un seul jour et tu es effacée de ton propre avenir. Aujourd'hui dévore demain, fibre après fibre jusqu'au dernier lambeau. »
Binta s'en souvient.
Texte Oumarou Aboubacari Bétodji et Binta Soumana Siddo
Scénographie et mise en scène Oumarou Aboubacari Bétodji
Avec le soutien de la Fondation Indépendance
20:00 | LA NUIT JUSTE AVANT LES FORÊTS
De Bernard Marie Koltès
Avec Bardol Migan
Bénin
En français
Composée d'une seule et unique phrase, est le dernier souffle d'amour et d'espoir d'un homme au fond du gouffre qui se bat avec la seule arme qu'il possède encore : les mots. Il les lance vers un inconnu avec maladresse et fragilité, cherche le chemin d'une pensée confuse mais cette fois « il ne fermera pas sa gueule » quitte à brûler toute l'énergie qui lui reste. C'est l'homme humilié qui parle, démuni de tout, à terre. Il nous demande de l'entendre jusqu'au bout comme seul le théâtre peut permettre de le faire.
Ce texte, considéré comme mythique dans l'histoire du théâtre contemporain, révèle à la fois sa tendresse, son humour et sa violence.
Musique Landry Padonou
Mise en scène Ali Yahyaoui (Tunisie)
Régie lumière Gbènakpon Todégo
Production Institut Français du Bénin
Coproduction Ifè Culture/Centre des Arts Dramatiques de Tataouine (Tunisie)
Soutien externe Fenat/Gangan Prod.
Content provided by Echo.lu – Content non-binding and subject to change.

To advertise your event (taking place in the capital) in our calendar, register all the information on Echo.lu and display it on our agenda.