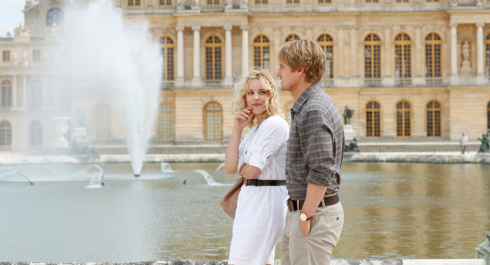 Midnight in Paris (Summer Nights)
Midnight in Paris (Summer Nights)
Midnight in Paris
USA 2011 | vostf+all | 94' | c | De : Woody Allen | Avec : Owen Wilson, Rachel McAdams, Marion Cotillard Oscar du Meilleur scénario original, 2012 ; Film d'ouverture, Festival de Cannes 2011
Un jeune couple d'américains dont le mariage est prévu à l'automne se rend pour quelques jours à Paris. La magie de la capitale ne tarde pas à opérer, tout particulièrement sur le jeune homme amoureux de la Ville-lumière et qui aspire à une autre vie que la sienne.
« This is prime Woody Allen - insightful, philosophical and very funny. » (Time Out)
« Chaque immersion dans le passé est une bouffée d'idéal, tout redevient sexy, affolant, fragile. Ce n'est pas simplement Paris qui est une fête, mais ce temps-là que le cinéaste ressuscite dans son innocence. Allen réussit quelque chose de troublant qu'il est même assez difficile de décrire : c'est en allant au bout de tous les clichés qu'il atteint leur puissance d'actualité vibrante. » (Libération)
« A valentine to Paris and an absolute delight. » (Boxoffice Magazine)
Content provided by Echo.lu – Content non-binding and subject to change.

To advertise your event (taking place in the capital) in our calendar, register all the information on Echo.lu and display it on our agenda.