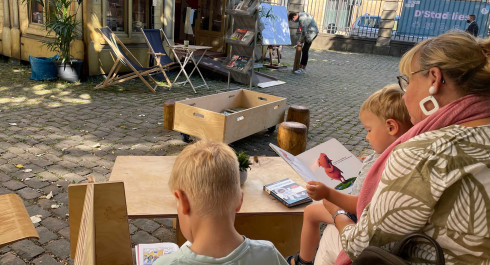 Marc Lataste | d'stad liest for kids
Marc Lataste | d'stad liest for kids
d'stad liest for kids | Marc Lataste
Genre : Atelier créatif - Comment faire une BD?
Public : à partir de 6 ans pour toute la famille
Durée : 2 h
Langue : FR
Veuillez trouver toutes les informations actuelles ici : https://www.vdl.lu/fr/visiter/loisirs-et-divertissement/fetes-foires-et-evenements/summer-der-stad/dstad-liest
Content provided by Echo.lu – Content non-binding and subject to change.

To advertise your event (taking place in the capital) in our calendar, register all the information on Echo.lu and display it on our agenda.