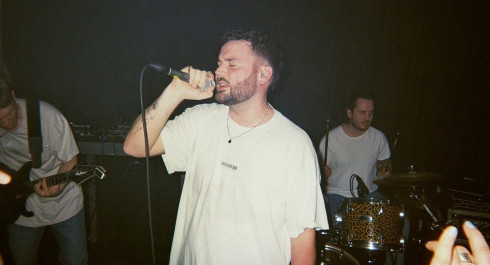 Maale Gars – "Guer Näischt" Album Release Party
Maale Gars – "Guer Näischt" Album Release Party
Supports: Skuto, Jast, Luk

Sorry, there's no English version of this text.

De Maale Gars ass op der Sich no dem wat een an der lëtzebuergescher Zeen alles erreeche kann. Säit Januar 2020 verëffentlecht den Thomas Roland reegelméisseg nei Tracks, déi iergendwou tëscht melancholesch, elektronescher Popmusek an energeeteschem Trap den Zäitgeescht treffen. Seng Live-Shows bauen Erënnerungen voll Energie an Tréinen. Nieft Festivals wéi dem E-Lake, war de hien deen éischten lëtzebuergeschen Artist op Tour am Ausland. d'Rees geet virun an där sidd agelueden.

Mat Guer Näischt kënnt den 17. März, dem Maale Gars säin zweeten Album eraus. No Du Weess ass den Album d'Erkenntnis, wéi vill dann trotzdem weiderhin e Rätsel bleift. Nieft den leschten Singelen, fënnt een um Album och en neien Track. "Fonken" ass e Réckbléck op verluere Léift an en Abschid tëscht oppene Froen. Mam Song kënnt dann och en neie Video, deen d'Shade Cumini realiséiert huet an de Maale Gars mat der Einsamkeet vum Track konfrontéiere léist.

Gefeiert gëtt den Album dann den 31. März an de Rotondes zesummen mam Jast, Luk a Skuto.


Genre: Rap
Organizer / Collaboration: Organized by Konektis + Two Steps Twice
Location: Klub
Price: Presale: 12€ + 1€ (fees) Doors: 15€
Label: LU
Links:
Content provided by Echo.lu – Content non-binding and subject to change.

To advertise your event (taking place in the capital) in our calendar, register all the information on Echo.lu and display it on our agenda.