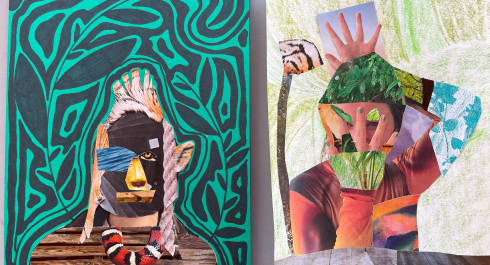 17.06.2023
Ma carapace naturelle
In the framework of the group exhibition Bodies of Identities
The children are inspired by the work of Lucia Pizzani to explore the link between humans and nature. Humans protect nature, and nature protects humans - a constant search for a sustainable balance. Using portraits and images of animals and plants, the children create their own natural shells using the collage technique.
Saturday 17.06.2023
15H00 - 17H00
Content provided by Echo.lu – Content non-binding and subject to change.

To advertise your event (taking place in the capital) in our calendar, register all the information on Echo.lu and display it on our agenda.