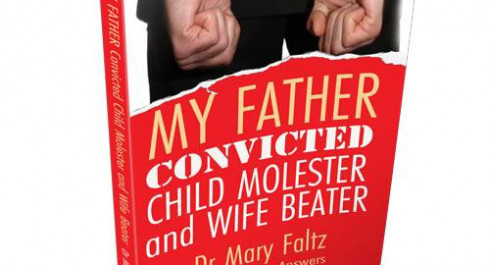 08.06.2023
Liesung mam Mary Faltz zu hierem neie Buch
Liesung mam Mary Faltz zu hierem neie Buch
Den 8. Juni stellt d'Dr. Mary Faltz hiert Buch My Father. Convicted child molester and wife beater an der EwB vir. Duerno bleift Zäit fir ee Gespréich zu deem Thema.
Den Nicolas, eng charismatesch chrëschtlech Figur, e Mann, dee sech aufopfert, an e gefeierten Held. Mee wie war den Nicolas wierklech? Wat verstoppt sech hannert dem Laachen vun deem scheinbaren generéisen Papp vu sechs Kanner? Wat ass säin donkelt Geheimnis?
Nom Doud vun hirer Mamm verspiert d'Mary den dréngende Besoin ze verstoen, wat genau mat hirer entfriemter Mamm geschitt war. Si huet sech op eng schmäerzhaft Sich gemaach fir d'Archiven vun 30 Joer ze duerchforsten, a wat si dobäi entdeckt huet, huet alles, wat si sech jeemools virstelle konnt, iwwertraff…
Dëst Buch wäert Iech iwwert eng Realitéit opklären, déi fir vill Mënschen vill ze heefeg virkënnt. Ob psycheschen, physeschen oder sexuelle Mëssbrauch, My Father wäert Iech mat der Fro zeréckloossen, wéi et ka sinn, dass keen op déi offensichtlech Unzeechen vu Gewalt iwwer Joerzéngten ewech reagéiert huet. Et wäert Iech de néidegen Ustouss ginn, déi gesellschaftlech Etikettéierungen als Virdeel ze gesinn, an net als Schwächt oder Versoen. Virun allem awer wäert et Iech encouragéieren, den 'Status quo' an enger oft blanner a giereger Gesellschaft ze hannerfroen.
Profil Mary Faltz:
Ech hunn mäin eegene Papp an de Prisong bruecht. 16 Joer sexuelle Mëssbrauch a Menacen. 16 Joer Angscht a Schweigen. 16 Joer erzwongent Laachen a Widderstand. 10 Joer Studium. 7 Joer Schwangerschaften. Mat 37 Joer eng Kriibsdiagnos…
Et gëtt keng Zäit ze froen "Wisou ech?". Duerch d'Auserneesetze mat menger eegener Stierflechkeet hunn ech erkannt, dass e grousst Kapitel vu mengem Liewen nach net eriwwer war an dass ech net esou fräi war, wéi ech gemengt hunn.
Info & Umeldung: [email protected]
Thursday 08.06.2023
18H30 - 18H00
Content provided by Echo.lu – Content non-binding and subject to change.

To advertise your event (taking place in the capital) in our calendar, register all the information on Echo.lu and display it on our agenda.