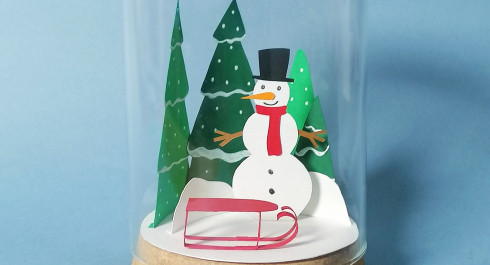 Sorry, there's no English version of this text.

Avec un peu de papier, une paire de ciseaux et beaucoup d'imagination, on peut mettre tout un monde sous cloche ! Cet atelier de bricolage permettra aux participant∙e∙s d'immortaliser l'hiver tel qu'ils/elles en rêvent. Plutôt dehors, sur une luge dans la neige, avec le nez tout rouge ? Ou plutôt à l'intérieur avec un chocolat chaud, un pull tout doux et un gâteau qui sent bon la cannelle ? À chacun∙e son hiver ! Les créations seront placées à l'abri sous une cloche de verre pour qu'on puisse les admirer en toute saison.

encadrement: Sarah Poulain (Ateliers Super Papier)


Genre: Craft
Age:

From 7 years old
To 12 years old

Duration: 90'
Location: Galerie
Language: En luxembourgeois et français
Price: 6€
Programme: 16:00-17:30
Links:
Content provided by Echo.lu – Content non-binding and subject to change.

To advertise your event (taking place in the capital) in our calendar, register all the information on Echo.lu and display it on our agenda.