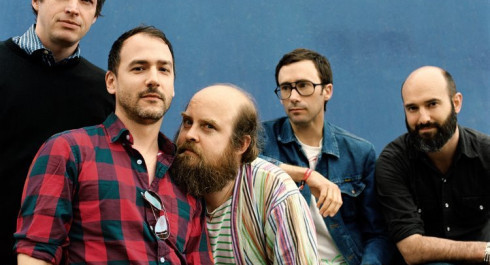 Les Savy Fav is an American indie rock band based in New York City whose style is influenced by art punk and post-hardcore. The group is known for the stage presence of lead singer Tim Harrington. Live shows are punctuated by his antics, including interacting with audience members and on-stage wardrobe changes, while the rest of the band continues to play as if nothing out of the ordinary is happening. This should make for an interesting night at the Congés Annulés!


Genres: Indie, Rock & Post-punk
Location: Klub
Price: 21€ (1€ presale fees incl.) / 25€ (doors)
Label: US
Programme: Doors >20:00
Links:
Tuesday 22.08.2023
20H30 - 20H30
Content provided by Echo.lu – Content non-binding and subject to change.

To advertise your event (taking place in the capital) in our calendar, register all the information on Echo.lu and display it on our agenda.