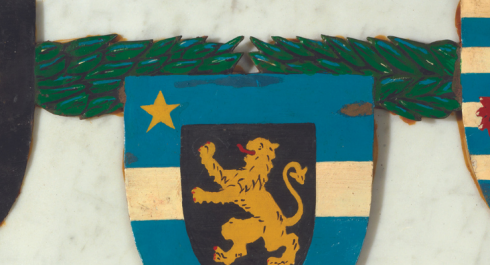 Le Luxembourg: un État colonial?
Le Luxembourg: un État colonial?
Lecture

Peut-on dire que le Luxembourg a un passé colonial ? Quel a été le rôle de l'État luxembourgeois et du gouvernement dans cette histoire coloniale ? Le Luxembourg peut-il être considéré comme un pays colonial ou non ? Cette histoire affecte-t-elle aujourd'hui les relations du Luxembourg avec les pays du sud ? Quel est l'héritage colonial dans la manière que nous avons aujourd'hui de voir le monde ? Comment le regard colonial continue-t-il de peser sur les discriminations racistes de nos jours ?

La table ronde réunira des personnalités issues du monde associatif et politique pour débattre.

Avec e.a. la participation de Franz Fayot, ministre de la Coopération et de l'Action humanitaire.

All dates :
- 02/06/2022, 18:00, LU

Price :


Réservation exclusivement via neimënster :
T.: + 352 26 20 52 - 1 E.: contact@neimenster.lu

Read more
Thursday 02.06.2022
18H00 - 18H00
Content provided by Echo.lu – Content non-binding and subject to change.

To advertise your event (taking place in the capital) in our calendar, register all the information on Echo.lu and display it on our agenda.