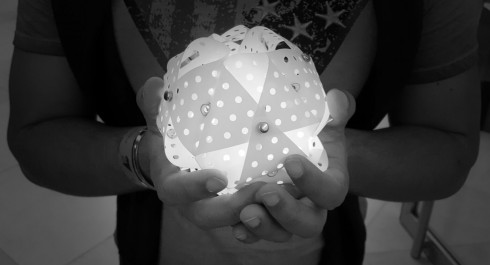 10.12.2023
Laternen Workshop mit Mett Hoffmann
Laternen Workshop mit Mett Hoffmann
Als Vorbereitung auf Weihnachten bietet dieser Workshop die Möglichkeit, eine individuelle Laterne aus perforierten Papierdreiecken herzustellen: ein vom lokalen Designer Mett Hoffmann entwickeltes Montagesystem. Unterstützt durch eine Schritt-für-Schritt-Anleitung oder von der eigenen Phantasie geleitet, wird ein Lampion oder Kronleuchter nach Bedarf oder Lust und Laune hergestellt.
Materialkosten:
je nach Anzahl der benötigten Teile: 5-20 €
Stab + optionale Mini-Lichtquelle: 5 €
Für Kinder ab 8 Jahren (in Begleitung eines Erwachsenen). Auch Erwachsene ohne Kinder sind willkommen.
Eintritt: 15 € / Kulturpasstarif: 1,50 €
Mehr Informationen finden Sie hier.
Sunday 10.12.2023
14H00 - 16H00
Content provided by Echo.lu – Content non-binding and subject to change.

To advertise your event (taking place in the capital) in our calendar, register all the information on Echo.lu and display it on our agenda.