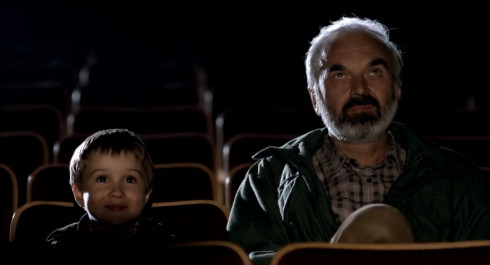 17.06.2023
Kolya (Sense & Sensibility)
Kolya (Sense & Sensibility)
1001 Shades of Emotion
Kolya
République tchèque 1996 | Jan Svěrák | vostFR | 105' | 35mm | Cast : Andreï Khalimon, Zdeněk Svěrák, Libuše Šafránková
► Best Foreign Language Film, Oscars & Golden Globes 1997
Ancien violoncelliste criblé de dettes, Louka accepte un mariage blanc avec une jeune femme qui a besoin de papiers. Mais au lendemain des noces, l'épouse émigre laissant derrière elle son fils, Kolya. Commence alors une difficile cohabitation.
« Le grand atout de ce film, c'est justement le fait que son histoire est abordable pour tout le monde, vraiment pour tout le monde... » (Zdeněk Svěrák)
« C'est un sacré coup de coeur. Il nous fait rire et pleurer. Il nous ouvre les yeux et colporte un message optimiste et pacifique. Un cadeau comme celui-là, on ne le refuse pas. » (Jean-Dominique Quinet)
Saturday 17.06.2023
18H30 - 20H15
| | |
| --- | --- |
| Tarif plein | 3.7 € |
| Tarif réduit | 2.4 € |
| Kulturpass | 1.5 € |
Content provided by Echo.lu – Content non-binding and subject to change.

To advertise your event (taking place in the capital) in our calendar, register all the information on Echo.lu and display it on our agenda.