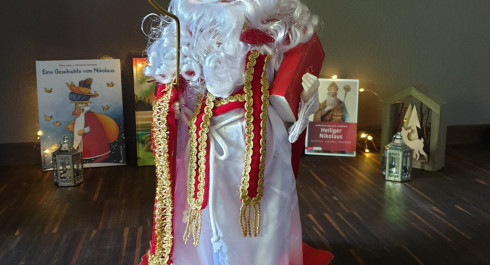 26.09.2023
Kleesecherstraditioun
Den Niklosdag ass säit 2019 Deel vum nationalen Inventar fir d'immateriellt Kulturierwe vu Lëtzebuerg.
Am Kader vun der Woch vum immaterielle Kulturierwe luet d'EwB Iech zu enger Formatioun iwwert d'Kleesecherstraditiounen an. Hei gitt Dir alles iwwert d'Fakten an Legenden vun dëser historescher Figur gewuer a léiert, wéi sech dëst Wësse regional entwéckelt hunn. Zum Schluss wësst Dir genau iwwert Kleesecherstraditioune Bescheed an hutt alleguerten d'Informatioune fir eng authentesch Kleeserchersfeier op d'Been ze stellen.
Jiddereen ass Wëllkomm, deen an der Schoul/Maison Relais oder am Kader vun enger Gemeng, am Commerce oder Doheem eng Kleeserchersfeier fir Kanner organiséiert oder sech generell fir dat Thema interesséiert.
Mam Laure Simon & Leslie Fischbach
W.e.g. mellt Iech bis den 22. September un: [email protected].
Méi Informatiounen: https://ewb.lu/event/kleesecherstraditioun/
Tuesday 26.09.2023
14H00 - 17H00
Content provided by Echo.lu – Content non-binding and subject to change.

To advertise your event (taking place in the capital) in our calendar, register all the information on Echo.lu and display it on our agenda.