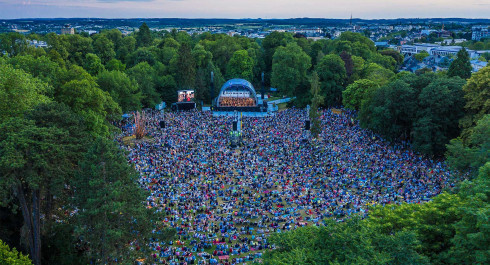 01.07.2023
Kinnekswiss loves...
Samedi, 1er juillet 2023

Le programme musical se poursuivra le samedi à 21h avec « Rhapsodies on the Kinnekswiss » proposé par la Philharmonie Luxembourg. Le spectacle sera assuré par l'Orchestre Philharmonique du Luxembourg, sous la direction de Gustavo Gimeno, et accompagné au piano par Yuja Wang.
Sergueï Rachmaninov – Rhapsodie sur un thème de Pagninini (22')
Richard Strauss – Der Rosenkavalier (22')
Maurice Ravel – La Valse (12')
Vendredi, 30 juin 2023 : à partir de 21h
Samedi, 1er juillet 2023 : à partir de 21h
Dimanche, 2 juillet 2023 : de 11h à 17h - Concert à partir de 19h30
Veuillez trouver toutes les informations actuelles ici : https://www.vdl.lu/fr/visiter/loisirs-et-divertissement/fetes-foires-et-evenements/summer-der-stad/kinnekswiss-loves
Saturday 01.07.2023
21H00 - 23H00
Content provided by Echo.lu – Content non-binding and subject to change.

To advertise your event (taking place in the capital) in our calendar, register all the information on Echo.lu and display it on our agenda.