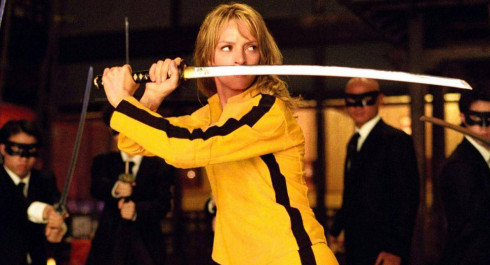 Kill Bill: Volume 1 (Kill Bill Double Bill)
Kill Bill: Volume 1 (Kill Bill Double Bill)
Kill Bill: Volume 1
USA 2003 | vostf+all | 111' | c | De : Quentin Tarantino | Avec : Uma Thurman, David Carradine, Lucy Liu, Daryl Hannah, Michael Madsen
« A blood-soaked valentine to movies. » (The Los Angeles Times)
« Du cinéma d'exploitation qui transcende sa propre définition, telle est sans doute la plus grande réussite de Kill Bill. Manifeste esthétique qui, finalement, se dévoile comme une déclaration d'amour drôle et fantasque au cinéma d'exploitation des années 70, autant qu'un magnifique portrait de femme. » (Positif)
Tickets
A special double-bill ticket is available for €5. Individual tickets for each film are also available at the usual prices.
Content provided by Echo.lu – Content non-binding and subject to change.

To advertise your event (taking place in the capital) in our calendar, register all the information on Echo.lu and display it on our agenda.