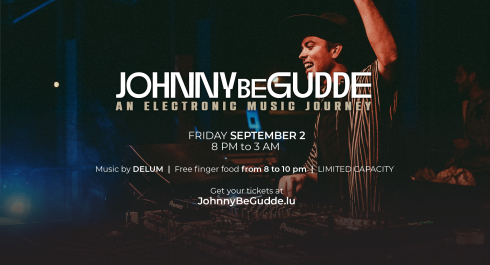 Groundbreaking independent House music brand Johnny Be Gudde is pioneering a new and unique sound, born of its founder's deep affinity with old house & disco records and soulful beats.
To celebrate the success of the first event Johnny wants to meet again, this time by the iconic scenery of Rives de Clausen, where DJ Delum from Blue Marlin (Ibiza) will join us for another evening of the best electronic music in the country, from 8 pm to 3 am.
For this edition we picked a new incredible indoor and outdoor venue, IKKI Club. We will be offering free finger food between 8 and 10 pm.
Tickets will be limited to avoid queues and crowds. We will also release a limited number at a special price for early buyers. Do not delay getting yours to get the best price!
Content provided by Echo.lu – Content non-binding and subject to change.

To advertise your event (taking place in the capital) in our calendar, register all the information on Echo.lu and display it on our agenda.