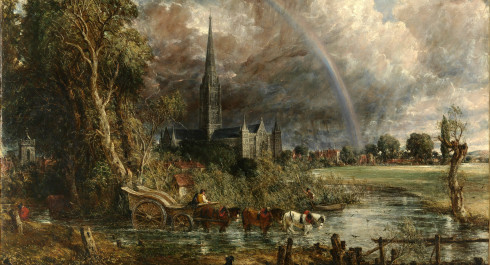 John Constable's English Landscapes.
John Constable's English Landscapes.
John Constable (1776–1837) is one of England's most celebrated painters. Together with J.M.W. Turner, he contributed to the flourishing of 19th-century British landscape painting. Constable sought and found his motifs exclusively in his native environment, the county of Suffolk and the surroundings of Salisbury, Hampstead and Brighton. Constable also influenced French Romanticism and the École de Barbizon. The first monographic exhibition on the artist in Luxembourg offers the rare opportunity to discover works by this English classic on the continent – including the world-famous painting Salisbury Cathedral from the Meadows. In addition, Villa Vauban's collection of European art from the 17th to the 19th century offers a variety of interesting cross-references to Constable's landscape painting.
From Saturday 02.07.2022 to Sunday 09.10.2022