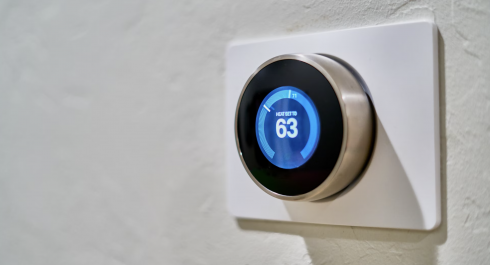 07.06.2023
Info-Owend Smart Home an Energie-Monitoring
Info-Owend Smart Home an Energie-Monitoring
Réischt wann een e Gefill huet, wou Energie benotzt gëtt, kann ee wëssen wou et Sënn mécht, ze spueren. Mir kucken, wéi Smart Home funktionéiert, a wéi et eis hëllefe kann, de Konsum ze moossen a bildlech duerzestellen. Sou kënne mer eise Bedarf iwwerdenken an de Solarstroum optimal notzen.
Iwwerdeems kann Automatisatioun hëllefen, Ressourcen ze spueren. Dofir brauch ee keng sophisitiquéiert Informatik-Kenntnesser, just e puer Grondlagen. Et ginn fäerdeg Geräter, déi engem dat ofhuelen, an déi awer horrend deier sinn. Alternativen am Do-it-Yourself sinn awer do: Den Olivier Koos an de Lynn Bayer sinn säit enger gudder Zäit passionéiert am Thema Smart Home an Home Assistant amgaang an hunn eeneges u Wëssen ugesammelt - dat si gären op dësem Info-Owend weiderginn. Wéi kann ech mäin Auto just mat Solarstroum lueden? Wéini gëtt et am bëllegsten, d'Spullmaschinn lafen ze loossen?
Si weise praktesch, wéi dës Systemer funktionéieren a stelle sech gären mat Iech weider Froen.
‍
Dësen Info-Owend ass an der Serie Info-Owender zum Thema Nohaltegkeet an Naturverbonnenheet; ënnert anerem als Uschloss un d'Thema Solarenergie an Energiespäicher an och am Virfeld vum Owend zu Low- an Energy-Architektur (21.6.).
‍
Umeldung an Info: [email protected]
Mam: Olivier Koos a Lynn Bayer
Wednesday 07.06.2023
18H00 - 20H00
| | |
| --- | --- |
| Info-Owend Smart Home | 0 € |
Content provided by Echo.lu – Content non-binding and subject to change.

To advertise your event (taking place in the capital) in our calendar, register all the information on Echo.lu and display it on our agenda.