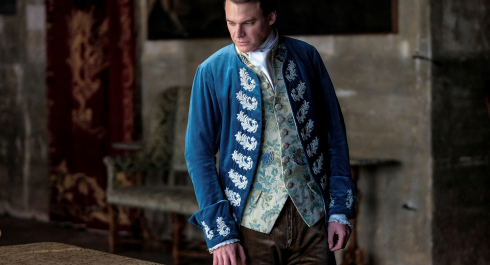 Il Boemo (CinEast Festival)
Il Boemo (CinEast Festival)
Il Boemo
République tchèque-Italie-Slovaquie 2022 | vostang | 140' | c | De : Petr Václav | Avec : Vojtěch Dyk, Barbara Ronchi, Elena Radonicich, Lana Vlady
► Compétition officielle, Festival de San Sebastián 2022
Looking for work as a violinist, Josef comes into the orbit of a rich young woman. She introduces him to a hedonistic existence free from religious intolerance. Josef gets an incredible commission: to write an opera for the San Carlo.
« Il Boemo represents a dramatic shift in Václav's career. It is his first costume drama and a biopic, and the scale of the production is unparalleled in his filmography. In addition to being his most ambitious and largest film yet, it is also a standout in Czech cinema as a whole. Not only does Il Boemo recreate Mysliveček's extraordinary professional and eventful private life, but it also restores his forgotten reputation as a titan of opera, who was both friend and teacher to the young Wolfgang Amadeus Mozart. » (Czech Film Magazine)
Content provided by Echo.lu – Content non-binding and subject to change.

To advertise your event (taking place in the capital) in our calendar, register all the information on Echo.lu and display it on our agenda.