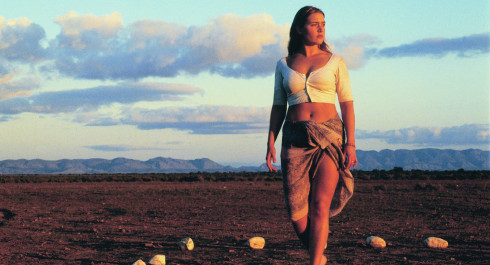 Holy Smoke ! (Jane Campion)
Holy Smoke ! (Jane Campion)
Holy Smoke !
Australie-USA 1999 | vostf | 114' | c | De : Jane Campion | Avec : Harvey Keitel, Kate Winslet, Pam Grier
Ruth, jeune australienne à la beauté rayonnante, part en Inde en quête d'accomplissement personnel et y rencontre un gourou. Inquiète, sa famille invente un stratagème pour la faire revenir…
« Un film impressionnant et original. Jane Campion, en retournant à ses sources australiennes, signe une oeuvre d'une beauté visuelle à couper le souffle. Mêlant abilement contre-culture psychédélique et critique acerbe de la société australienne, initiation amoureuse et spirituelle, Jane Campion nous fait passer un moment magique. » (Télérama)
« A profoundly generous treatise on how men and women misunderstand and torment one another. » (Anatagony & Ecstasy)
« At once hilarious and serious, cruel and tender, and bristling with vitality. »
(Los Angeles Times)
Content provided by Echo.lu – Content non-binding and subject to change.

To advertise your event (taking place in the capital) in our calendar, register all the information on Echo.lu and display it on our agenda.