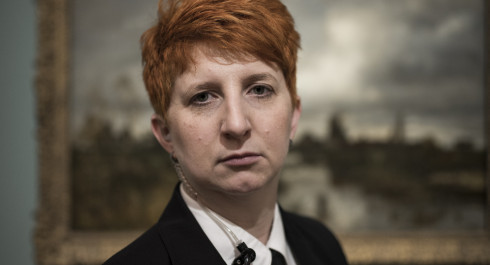 Ils sont là, pas loin, vigilants, lorsque nous regardons. Les œuvres sont toujours fragiles, exposées à l'irrépressible envie de toucher des nombreux visiteurs, à d'éventuelles dégradations ou vols. Les gardiens de musée, qu'ils les aiment ou non, ont pour mission de les protéger. Ils voient et entendent tout, sont quelques fois pris à partie, associés aux choix d'accrochage comme s'ils en étaient responsables. Ils doivent être présents et transparents, en veille et attentifs. L'ennui, bien sûr, est presque continu. Il faut trouver des stratégies, rouler des pensées dans sa tête, avoir un petit carnet. Il faudrait avoir une vie intérieure ou ne pas en avoir du tout.
| Date | Hours |
| --- | --- |
| | 15H00 - 16H00 |
| | 19H00 - 20H00 |
| | 15H00 - 16H00 |
| | 19H00 - 20H00 |
Content provided by Echo.lu – Content non-binding and subject to change.

To advertise your event (taking place in the capital) in our calendar, register all the information on Echo.lu and display it on our agenda.