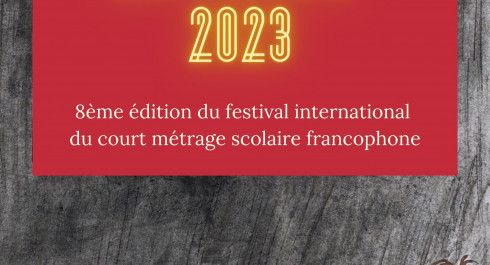 22.06.2023
Gala Cinécourts en Herbe - 8ème édition
Gala Cinécourts en Herbe - 8ème édition
Vauban vous invite à son gala de clôture de la 8ème édition du festival international du court métrage scolaire francophone Cinécourts en Herbe.
JEUDI 22 JUIN 2023 A 18H
Ouvert au grand public
Inscription obligatoire via https://forms.office.com/e/VZ7GLaSCiD
Au programme de la soirée :
Annonce des grands gagnants. Conçu conjointement avec les établissements de la Zone Europe du Nord-Ouest et scandinave (ZENOS) de l'AEFE, Bruxelles et Stockholm, Cinécourts en Herbe offre une expérience cinématographique depuis 8 ans aux élèves de 4 à 18 ans du monde entier et à leurs enseignants. Cette année, près de 80 courts-métrages, réalisés de A à Z par des appentis cinéastes, concourent pour tenter d'être récompensés par l'un des trois établissements.
Projection des réalisations de la semaine : depuis trois ans, en plus de l'organisation du festival, l'établissement permet à ses élèves de vivre une semaine aux côtés de professionnels. Trois groupes de lycéens envisageant de s'orienter vers l'option ou la spécialité cinéma-audiovisuel ou en faisant déjà partie, vont relever le défi de réaliser un court-métrage de A à Z en 4 seulement jours. Encadrés par des spécialistes du secteur, ce stage leur permet d'expérimenter l'ensemble des phases de réalisation cinématographe, de l'écriture du scénario au tournage, montage, son et prise en main du matériel.
Un buffet suivra la remise des prix.
Cette soirée sera également diffusée en live sur notre chaîne Youtube :
https://www.youtube.com/@vauban-ecoleetlyceefrancai1887/streams
Thursday 22.06.2023
18H00 - 21H00
Content provided by Echo.lu – Content non-binding and subject to change.

To advertise your event (taking place in the capital) in our calendar, register all the information on Echo.lu and display it on our agenda.