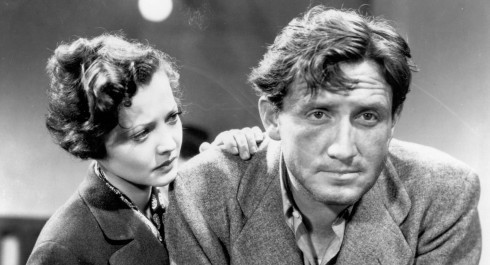 Fury (Université Populaire du Cinéma)
Fury (Université Populaire du Cinéma)
Les films-clés de la saison 13
Fury
USA 1936 | vostf | 93' | De : Fritz Lang | Avec : Spencer Tracy, Sylvia Sidney, Bruce Cabot, Walter Brennan
Des citadins veulent lyncher Joe, injustement accusé d'un kidnapping. Joe laisse croire à sa mort pour organiser secrètement un procès qui fasse condamner ses lyncheurs.
« Fury traite les thèmes fétiches du cinéaste : la loi et la justice, la vengeance et la culpabilité. Spécialisé dans les rôles de 'brave type', Spencer Tracy est d'autant plus crédible en victime qui finit par se transformer en bourreau lui-même. La relativité de toute morale et l'implacable force du destin sont ainsi mises en relief. » (Gérard Lenne)
« One of Lang's great talents was his ability to chart the darkest parts of the human psyche, often using grotesque exaggerations of human virtue and corruption to force audiences to confront the horrors in the world and their connection to them. » (Slant Magazine)
Content provided by Echo.lu – Content non-binding and subject to change.

To advertise your event (taking place in the capital) in our calendar, register all the information on Echo.lu and display it on our agenda.