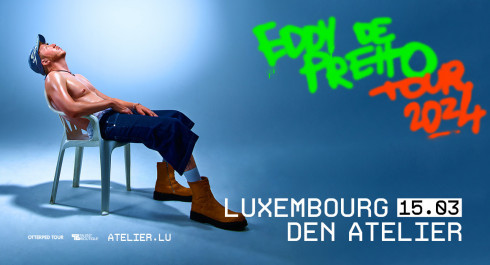 15.03.2024
Eddy de Pretto
Eddy de Pretto fait son grand retour avec un nouveau single : "R+V". Ne manquez pas l'occasion de le voir en concert lors de sa tournée à travers toute la France et le Luxembourg en 2024 !
Friday 15.03.2024
19H00 - 19H00
Content provided by Echo.lu – Content non-binding and subject to change.

To advertise your event (taking place in the capital) in our calendar, register all the information on Echo.lu and display it on our agenda.