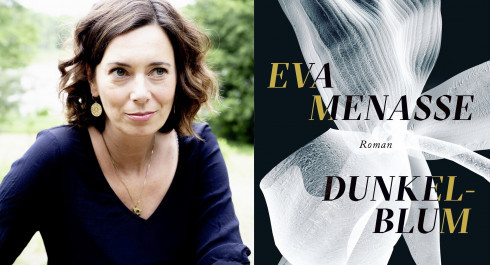 "Dunkelblum" - Eva Menasse im Gespräch mit Guy Helminger
"Dunkelblum" - Eva Menasse im Gespräch mit Guy Helminger
"Dunkelblum" - Eva Menasse im Gespräch mit Guy Helminger
Jeder schweigt von etwas anderem.
Auf den ersten Blick ist Dunkelblum eine Kleinstadt wie jede andere. Doch hinter der Fassade der österreichischen Gemeinde verbirgt sich die Geschichte eines furchtbaren Verbrechens. Ihr Wissen um das Ereignis verbindet die älteren Dunkelblumer seit Jahrzehnten – genauso wie ihr Schweigen über Tat und Täter.
In den Spätsommertagen des Jahres 1989, während hinter der nahegelegenen Grenze zu Ungarn bereits Hunderte DDR-Flüchtlinge warten, trifft ein rätselhafter Besucher in der Stadt ein.
Da geraten die Dinge plötzlich in Bewegung: Auf einer Wiese am Stadtrand wird ein Skelett ausgegraben und eine junge Frau verschwindet. Wie in einem Spuk tauchen Spuren des alten Verbrechens auf – und konfrontieren die Dunkelblumer mit einer Vergangenheit, die sie längst für erledigt hielten.
In ihrem neuen Roman entwirft Eva Menasse ein großes Geschichtspanorama am Beispiel einer kleinen Stadt, die immer wieder zum Schauplatz der Weltpolitik wird, und erzählt vom Umgang der Bewohner mit einer historischen Schuld.
"Dunkelblum" ist ein schaurig-komisches Epos über die Wunden in der Landschaft und den Seelen der Menschen, die, anders als die Erinnerung, nicht vergehen.
"Die ganze Wahrheit wird, wie der Name schon sagt, von allen Beteiligten gemeinsam gewusst. Deshalb kriegt man sie nachher nie mehr richtig zusammen. Denn von jenen, die ein Stück von ihr besessen haben, sind dann immer gleich ein paar schon tot. Oder sie lügen, oder sie haben ein schlechtes Gedächtnis."
"Eva Menasse hat lange recherchiert und aus dem Material einen umfangreichen Roman gemacht, der eine Art von Antiheimat-Geschichte liefert, mit vielen ineinander verflochtenen Handlungsfäden."
3sat Kulturzeit, 18. August 2021
"Relevant, historisch erhellend, schwarzhumorig trotz der dramatischen Vorgänge, psychologisch ausgefeilt und intelligent verschränkt."
Die ZEIT, 2. Dezember 2021
Eva Menasse, geboren 1970 in Wien, begann als Journalistin und debütierte im Jahr 2005 mit dem Familienroman "Vienna". Es folgten Romane und Erzählungen ("Lässliche Todsünden", "Quasikristalle", "Tiere für Fortgeschrittene"), die vielfach ausgezeichnet und übersetzt wurden. Preise (Auswahl): Heinrich-Böll-Preis, Friedrich-Hölderlin-Preis, Jonathan-Swift-Preis, Österreichischer Buchpreis, Mainzer Stadtschreiber-Preis und das Villa-Massimo-Stipendium in Rom. Eva Menasse betätigt sich zunehmend auch als Essayistin und erhielt dafür 2019 den Ludwig-Börne-Preis. Sie lebt seit über 20 Jahren in Berlin.
Guy Helminger, geboren 1963 in Esch/Alzette, erhielt 2004 anlässlich der 28. Tage der deutschsprachigen Literatur in Klagenfurt den 3sat-Preis. 2016 wurde er mit dem Dresdner Lyrikpreis und 2020 mit dem Gustav-Regler-Preis ausgezeichnet. Sein zuletzt erschienener Roman "Lärm" (capybarabooks, 2021) steht auf der Shortlist für den Prix Servais 2022.
Mehr Infos: www.ipw.lu
https://bit.ly/3OCrKs0
In deutscher Sprache,
Tickets: 20 € | 8 €
Reservierung: info@luxembourgticket.lu | +352 47 08 95 1
Théâtre National du Luxembourg, 194, route de Longwy, L-1940 Luxembourg
Organisiert vom Institut Pierre Werner in Zusammenarbeit mit dem Théâtre National du Luxembourg. Mit Unterstützung der Österreichischen Botschaft.
Content provided by Echo.lu – Content non-binding and subject to change.

To advertise your event (taking place in the capital) in our calendar, register all the information on Echo.lu and display it on our agenda.