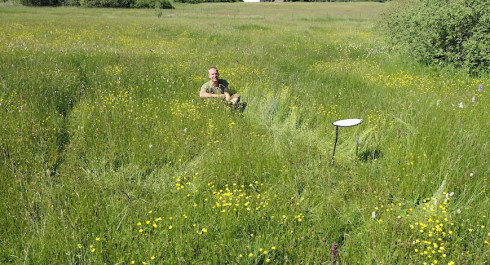 22.08.2023
Dreidimensionale Abformungsmodelle Europäischer Orchideen
Dreidimensionale Abformungsmodelle Europäischer Orchideen
Der Künstler und Modellbauer und Modellbauer Sebastian Brandt gibt einen spannenden Einblick in seine Arbeit bei der Herstellung hoch detaillierter botanischer Modelle. Sein neuartiges Reproduktionsverfahren ist vielfach international preisgekrönt und eröffnet völlig neue Perspektiven in der musealen Wissensvermittlung. Erstmals wird es möglich die faszinierten Welt der Pflanzen als naturidentische Pflanzenexponate dauerhaft einer breiten Öffentlichkeit zu zeigen. Dies bildet eine neue wichtige Grundlage für einen verantwortungsbewussten Naturschutz der heimischen Orchideen als Leitarten für intakte Lebensräume.
Sebastian Brandt: www.reco-brandt.com
Sprache: DE oder EN
Tuesday 22.08.2023
18H30 - 19H30
Content provided by Echo.lu – Content non-binding and subject to change.

To advertise your event (taking place in the capital) in our calendar, register all the information on Echo.lu and display it on our agenda.