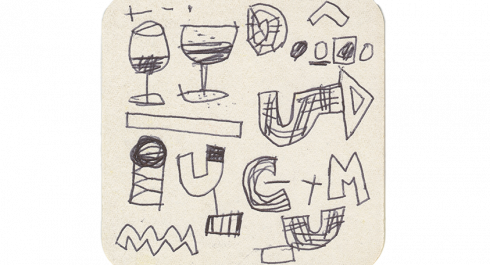 This autumn, the Cercle Cité and the National Museum of History and Art present Gast Michels' first comprehensive retrospective, covering 30 years of his work.
For the last days of the exhibition Gast Michels (1954-2013): Movement in colour, form and symbols, Cercle Cité invites visitors to bring the exhibition to life by spontaneously scribbling their impressions on coasters - a rather dominant medium in Gast Michels' Work. On these coasters, the artist recorded his observations of his surroundings, left comments in the form of symbols, and captured the moment.
The coaster creations can be taken home as souvenirs, afterwards.
Location: Ratskeller exhibition space, Cercle Cité (Entrance: rue du Curé)
Equipment required: a ballpoint pen or pencil
Free admission | no registration
Photo: Ball-pen on cardboard, « untitled » © Courtesy Gast Michels Estate
Content provided by Echo.lu – Content non-binding and subject to change.

To advertise your event (taking place in the capital) in our calendar, register all the information on Echo.lu and display it on our agenda.