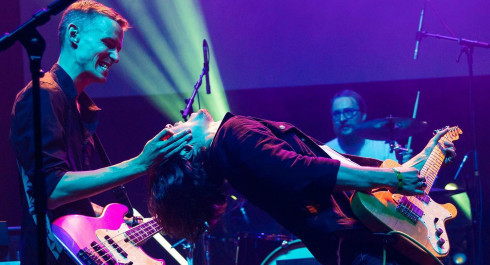 08.12.2023
DEEP DIVE CULTURE - Live at Vantage
DEEP DIVE CULTURE - Live at Vantage
DEEP DIVE CULTURE (LU)
Deep Dive Culture is an Alternative Rock band from Luxembourg consisting of Kevin Heinen (Vocals/Guitars) Naomi Garofalo (Guitars) Paul Hoffmann (Keyboards) Jean Nyssen (Bass) and Daniel Wahl (Drums).
The group takes its influences from many different styles including Jazz Emo Indie and Progressive-Rock to create their unique sound. The band's lyrics center around personal experiences and are based on true stories written by the band's singer Kevin.
The name derives from the comparison between the human mind and the ocean: both are nigh endlessly deep and when you dive deep enough you find things that have been hiding from the light like dark thoughts suffocated emotions.
Their first EP called MEANiNGLESS is out since the 6th May 2023.
insta - ddcband
deepdiveculture.lu
Tickets :
presale 8 €
Doors 10 €
Friday 08.12.2023
21H00 - 23H45
Content provided by Echo.lu – Content non-binding and subject to change.

To advertise your event (taking place in the capital) in our calendar, register all the information on Echo.lu and display it on our agenda.