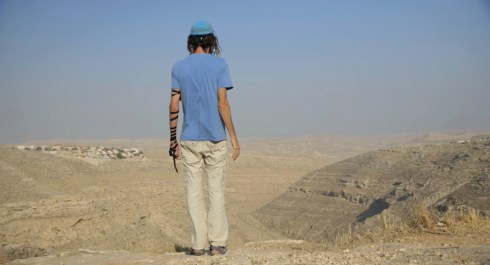 The Settlers (Le Monde en doc)
The Settlers (Le Monde en doc)
Le Monde en doc
Les rendez-vous du documentaire stimulant
En collaboration avec le Comité pour une Paix Juste au Proche-Orient
Stimuler le débat et donner une expression cinématographique palpable aux abstractions du contexte global, c'est là l'objet du cycle Le Monde en doc, rendez-vous des documentaires sur grand écran. Le Monde en doc se propose de privilégier des documentaires stimulants, inédits ou peu diffusés au Luxembourg.
Lu 03 | 10 à 20h30
The Settlers
France- Israël 2016 | vostang | 110' | c | Documentaire de : Shimon Dotan
► Compétition "World Documentary", Sundance Film Festival 2016 ; Mention spéciale, Sheffield International Documentary Festival 2016
In the nearly 50 years since Israel's decisive victory in the 1967 Six-Day War, hundreds of thousands of Israeli citizens have established expanding communities in the occupied territories of the West Bank. Frequently coming into direct conflict with the region's Palestinian inhabitants, and facing the condemnation of the international community, the settlers have been viewed by some as the righteous vanguard of modern Zionism and by others as overzealous squatters who are the greatest impediment to peace in the region.
Director Shimon Dotan opens up a space in between these extremes, offering unprecedented access to pioneers of the historical settlement movement and a diverse range of modern-day settlers, religious and secular alike. The result is a comprehensive, provocative exploration of the controversial communities who continue to extend an inordinate influence on the sociopolitical destinies of Israel and Palestine.
« The Settlers is one of the first close-up views of the motives and personalities in a group that rarely opens up to outsiders. » (NY Times)
« A vivid primer on a situation that looks inherently tragic. » (RogerEbert.com)
► La projection sera suivie d'une discussion avec un représentant du Comité pour une Paix Juste au Proche-Orient.
Content provided by Echo.lu – Content non-binding and subject to change.

To advertise your event (taking place in the capital) in our calendar, register all the information on Echo.lu and display it on our agenda.