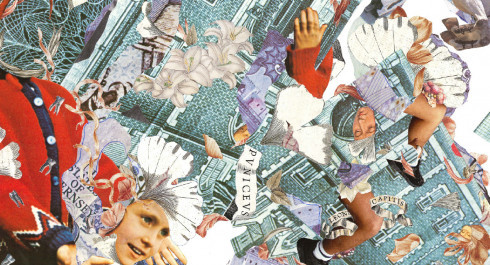 17.12.2023
De Geescht oder D'Mumm Séis
De Geescht oder D'Mumm Séis
LB De Märercherszyklus pauséiert, mee e lëtzebuergescht Stéck gëtt et kuerz viru Chrëschtdag trotzdeem. Den Auteur Samuel Hamen an de Regisseur Jacques Schiltz woen sech dofir un en absolutte Klassiker, D'Mumm Séis – net zulescht, well den Dicks 2023 säin 200. Gebuertsdag feiert. Mat Schauspill, Gesang, Orchester a Chouer iwwerféiert hir Kreatioun dëst Stéck aus dem Repertoire an d'21. Joerhonnert. Der Mumm Séis hiert Haus zu Clausen steet nach ëmmer a soll elo verkaf ginn. Et gëtt just ee Probleem: De Geescht, beim Dicks just erfonnt, gëtt et wierklech. Fir sengem Spuk en Enn ze maachen, muss d'Ierwin vum Haus, zesumme mat engem Agent immobilier, zeréck an d'19. Joerhonnert reesen, an d'Original-Handlung vum Koméidisstéck. Esou treffen op dësem Owend fir Jonk an Al Traditioun a Modernitéit, Nostalgie an Ironie, Operette an zäitgenëssesch Ënnerhalung openeen.

FR À l'occasion du bicentenaire de la naissance du poète national luxembourgeois Edmond de la Fontaine (dit Dicks), les Théâtres de la Ville montrent cette année une création contemporaine de sa plus célèbre pièce, mise en scène par Jacques Schiltz. L'auteur Samuel Hamen ajoute un niveau supplémentaire à la fameuse Mumm Séis et fait converger le présent et le passé, l'ironie et la nostalgie, mêlant jeu, chant, orchestre et chœur, sur une composition musicale d'Ivan Boumans. La pièce se sert d'éléments de science-fiction, comme la boucle temporelle et du voyage dans le temps, et fait ainsi le pont entre le théâtre classique et le divertissement contemporain.

EN To mark the 200th anniversary of the birth of one of Luxembourg's most popular authors, the Théâtres de la Ville are commissioning Samuel Hamen and Jacques Schiltz to revisit the comedic ghost story Mumm Séis, one of national poet Edmond de la Fontaine's best known works. The anniversary year of the author, commonly known as Dicks is a good time to take a fresh look at his work and relevance. Around the original operetta, Samuel Hamen has written a modern story. In the course of the evening, tradition and present, nostalgia and irony will meet. The play is directed by Jacques Schiltz, with music by Ivan Boumans.
| Date | Hours |
| --- | --- |
| | 20H00 - 22H30 |
| | 20H00 - 22H30 |
| | 20H00 - 22H30 |
| | 20H00 - 22H30 |
| | 20H00 - 22H30 |
| | 20H00 - 22H30 |
Content provided by Echo.lu – Content non-binding and subject to change.

To advertise your event (taking place in the capital) in our calendar, register all the information on Echo.lu and display it on our agenda.