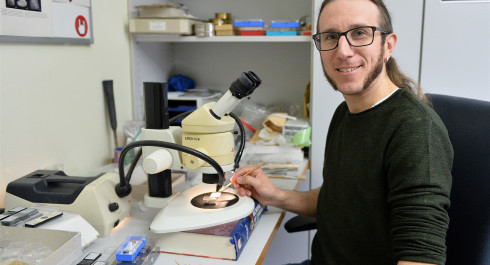 23.01.2024
Das Ende der Dino-Zeit
Dass das Zeitalter der Dinosaurier vor 66 Millionen Jahren durch den Einschlag eines Asteroiden beendet wurde, ist mittlerweile in der Fachwelt anerkannt. Woher wissen wir von diesem Einschlag und welche Auswirkungen hatte dieser auf die damalige Umwelt? Erlebt die Asteroid Mission aus der Perspektive der Paläontologie!
Dr Ben Thuy, Paleontologe am Musée national d'histoire naturelle Lëtzebuerg
Konferenz op lëtzbuergesch
Zilpublikum : 15+
natur musée : gratis entrée
Tuesday 23.01.2024
18H30 - 20H00
Content provided by Echo.lu – Content non-binding and subject to change.

To advertise your event (taking place in the capital) in our calendar, register all the information on Echo.lu and display it on our agenda.