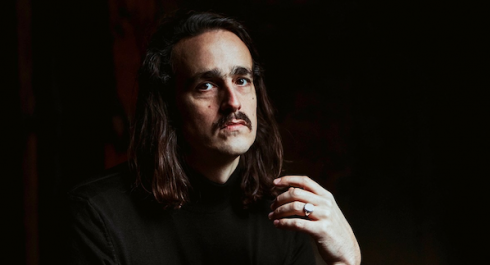 DANIEL BENYAMIN (DE) at De Gudde Wëllen
DANIEL BENYAMIN (DE) at De Gudde Wëllen
Wednesday - 26.10
(Concert - ghost pop)
DOORS: 20:00
SHOW: 20:30
PRESALE: 13/9 ( student )
https://bit.ly/35sjeKm
TICKETS AT THE DOORS: 15/12
Accessible to KULTURPASS beneficiaries
__________________________________________________________________________
DANIEL BENYAMIN
No matter if solo, with his bands SEA + AIR, Jumbo Jet or lately as new Drummer of San Francisco' s 70's post-punk legend Toiling Midgets and bassist of The Strokes producer Gordon Raphael's band:
The idea of creating his own musical lava by blending multiple genres has been following Daniel Benyamin's music since his childhood days in the black forest countryside.
Content provided by Echo.lu – Content non-binding and subject to change.

To advertise your event (taking place in the capital) in our calendar, register all the information on Echo.lu and display it on our agenda.