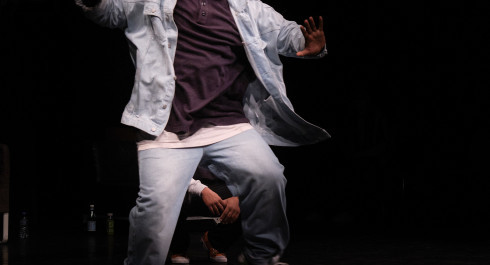 On S'en Fish – Dance Workshops
On S'en Fish – Dance Workshops
Hip-Hop, House, Waacking

Following the On S'en Fish battle, Knowedge organises three dance workshops for all levels with the incredible judges.

Please bring clean shoes, a towel and a bottle of water because it is going to be sweaty


The programme
10:00-11:30 Waacking with Boubou Belbak
14:00-15:30 Hip-Hop / House with Yugson Hawks
15:30-17:00 Hip-Hop / House with Clara Bajado
Genre: Dance
Age: From 12 years old
Location: Plateforme
Language: In French and English
Additional information: Doors are closing 5 minutes after the beginning of each class, so try to be on time!
Price: 1 workshop = 20 € 2 workshops = 30€ 3 workshops = 40 €
Links:
Content provided by Echo.lu – Content non-binding and subject to change.

To advertise your event (taking place in the capital) in our calendar, register all the information on Echo.lu and display it on our agenda.