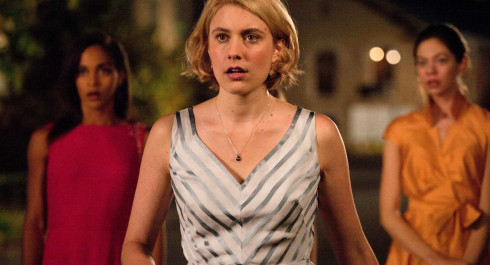 02.12.2023
Damsels in Distress (Hommage à Whit Stillman)
Damsels in Distress (Hommage à Whit Stillman)
Followed by a Q&A with Whit Stillman
Damsels in Distress
USA 2011 | Whit Stillman | vostFR | 99' | digital | Cast : Greta Gerwig, Adam Brody, Lio Tipton
mode, l'hygiène et la danse. Elles sont bien décidées à prodiguer leurs conseils à Lily, fraîchement arrivée à l'université...
« Quinze ans d'absence pour une joie à l'égal de celle qui traverse son nouveau film : il faut absolument redécouvrir le cinéaste new-yorkais Whit Stillman dont la comédie est un avion voltigeur, insaisissable qui se fait écrin au talent d'acteurs qu'il valorise avec un amour contagieux. » (Critikat.com)
« Whit Stillman s'est lancé un défi de taille. Et il l'a relevé avec grâce, par une subtile alchimie entre le ton, solennel et distancié, et l'incarnation, très charnelle, qui doit autant à ses actrices qu'à un emploi raffiné de la lumière, des couleurs, de la musique et de la danse. » (Le Monde)
« It's zany-in-quotation-marks and also flat-out zany. I laughed until I cried, and you may too. Stillman is back at last, bringing his peculiar brand of counterprogramming refreshment to our jaded age. » (Salon)
Saturday 02.12.2023
18H00 - 19H45
| | |
| --- | --- |
| Tarif plein | 3.7 € |
| Tarif réduit | 2.4 € |
| Kulturpass | 1.5 € |
Content provided by Echo.lu – Content non-binding and subject to change.

To advertise your event (taking place in the capital) in our calendar, register all the information on Echo.lu and display it on our agenda.