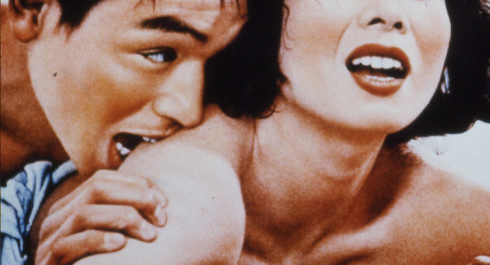 Contes cruels de la jeunesse (Cult Fiction)
Contes cruels de la jeunesse (Cult Fiction)
The Good, the Bad and the Very Weird
Contes cruels de la jeunesse
Seishun zankoku monogatari Japon 1960 | vostf | 95' | c | De : Nagisa Oshima | Avec : Yusuke Kawazu, Miyuki Kuwano, Yoshiko Kuga
Une jeune fille organise avec son ami, un petit délinquant, des chantages aux automobilistes qu'elle accuse de viol….
« Oshima enrage contre les studios qui occultent la réalité du Japon contemporain. Cette hargne est immédiatement perceptible à travers ses partis pris esthétiques radicaux. Résultat : un climat oppressant et des scènes surprenantes de beauté tranchante qui répondent à la cruauté des situations. » (Philippe Piazzo)
« Véritable manifeste où le cinéaste met en parallèle érotisme, violence et politique de façon saisissante, en usant avec audace du scope et de la couleur. » (L'Humanité)
Content provided by Echo.lu – Content non-binding and subject to change.

To advertise your event (taking place in the capital) in our calendar, register all the information on Echo.lu and display it on our agenda.