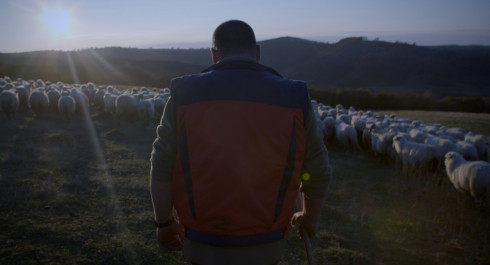 06.06.2023
Ceux qui restent
Expressions of Humanity

Sorry, there's no English version of this text.

Mâlăncrav, un village en Roumanie aujourd'hui. Nombreux sont ses habitants qui partent vers l'Europe de l'Ouest pour des emplois précaires et de courte durée, dans l'espoir d'une vie meilleure au village. Ces allers-retours continus affectent la vie de toutes les familles. A travers le paysage intime de ceux qui font vivre le village, le film raconte l'histoire de Natalia, Alina, Andrei, Ioan et Niculae. Des femmes combatives et désabusées, des jeunes encore insouciants et les derniers bergers s'accrochant à leurs terres et leur troupeau.


Les réalisatrices
Time For Equality
est une association à but non lucratif basée à Luxembourg. Son objectif est de contribuer à une société meilleure et plus juste, fondée sur le respect des droits humains et des libertés fondamentales, l'égalité et la justice sociale. L'association vise à faire une différence par le biais de la sensibilisation et du plaidoyer, le partage des connaissances et des expériences, la solidarité. Elle croit en la puissance des arts et de la narration pour atteindre les individus et influencer le changement social. Sa devise: Apprendre, partager, agir!
Organizer / Collaboration: Organized by Time For Equality
In collaboration with Rotondes
Age: From 16 years old
Location: Plateforme
Language: Film en roumain | Sous-titrage en français
Additional information: Dir. Anne Schiltz, Charlotte Grégoire (Eklektik Productions) | BE | 93' | 2019
Price: Entrée libre, réservation souhaitée via Eventbrite (lien bientôt disponible)
Links:
Tuesday 06.06.2023
18H30 - 18H30
Content provided by Echo.lu – Content non-binding and subject to change.

To advertise your event (taking place in the capital) in our calendar, register all the information on Echo.lu and display it on our agenda.