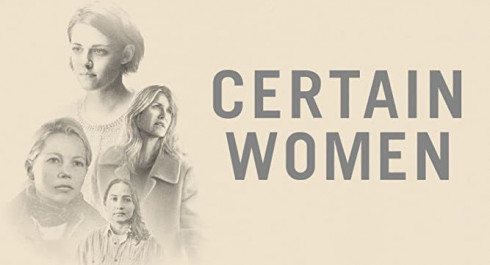 queer loox: The queer-feminist film series in Luxembourg

The expanses of the American West take center stage in this intimately observed triptych from Kelly Reichardt. Adapted from three short stories by Maile Meloy and unfolding in self-contained but interlocking episodes, Certain Women navigates the subtle shifts in personal desire and social expectation that unsettle the circumscribed lives of its characters: a lawyer forced to subdue a troubled client; a wife and mother whose plans to construct her dream home reveal fissures in her marriage; and a night-school teacher who forms a tenuous bond with a lonely ranch hand, whose longing for connection delivers an unexpected jolt of emotional immediacy.

With unassuming craft, Reichardt captures the rhythms of daily life in small-town Montana through these fine-grained portraits of women trapped within the landscape's wide-open spaces.


Organizer / Collaboration: Organized by queer loox a.s.b.l.
Age: From 16 years old
Location: Plateforme
Language: In English | French subtitles
Additional information: Dir. Kelly Reichardt | 2016 | drama (107') | USA
Links:
Content provided by Echo.lu – Content non-binding and subject to change.

To advertise your event (taking place in the capital) in our calendar, register all the information on Echo.lu and display it on our agenda.