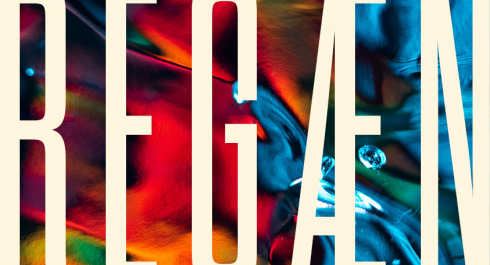 07.09.2023
CeCiL's Box by Stephen Korytko
CeCiL's Box by Stephen Korytko
With the CeCiL's Box, the Cercle Cité supports local creation by presenting and promoting the work of emerging and young artists from the Greater Region in one of its shop windows in the Rue du Curé. This mini exhibition space, visible 7 days a week, day and night, offers a street-side location in the heart of the city to a series of original and ephemeral interventions from the plastic and applied arts, with the aim of arousing the curiosity of passers-by and questioning the collective imagination.
The 30th intervention, entrusted to artist Stephen Korytko, is entitled REGÆN.
_
In a world where digital dominates,
I yearn for the tactile, the tangible, the real.
Reclaiming art through analog processes
Is a return to craftsmanship and intentionality.
Through film, darkroom, and manual labor,
We connect with our materials and our history.
We embrace imperfections, happy accidents,
And the unique beauty of the handmade.
REGÆN is a film and photography piece
It is a celebration of the physicality of things,
And a recognition of its power.
_
We invite you to meet-up with the artist in front of the CeCiL's Box on Thursday September 7 at 12 p.m.
Share your images on Facebook and Instagram! #cecilsbox
Programming: Marion Vergin and Iyoshi Kreutz
© Stephen Korytko
From Thursday 07.09.2023 to Sunday 03.12.2023
19H00 - 19H00
Content provided by Echo.lu – Content non-binding and subject to change.

To advertise your event (taking place in the capital) in our calendar, register all the information on Echo.lu and display it on our agenda.