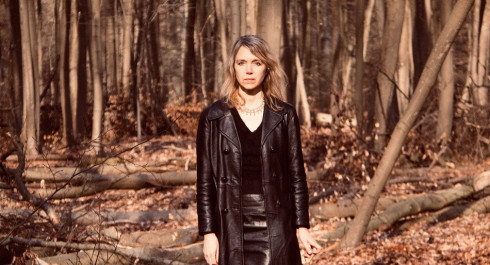 19.07.2023
Catherine Graindorge
La plus belle de nos salles de concert ouvre de nouveau ses portes cet été. Sous la voûte étoilée, la seconde édition du festival Garden Delights vous propose 4 dates pour plonger dans 4 univers sensoriels uniques, dans l'écrin magique du jardin du cloître. Au coucher du soleil, tous les sens en éveil, chacune de ces expériences musicales offrira une immersion totale entre le passé du lieu et les explorations sonores les plus actuelles, entre jazz et électro, entre l'épure et l'organique, les beats déchaînés et les sonorités intimistes et envoûtantes, pour 4 voyages musicaux hors du temps et des chemins balisés.
Pour cette première soirée cap sur l'Eldorado guidée par Catherine Graindorge qui nous présente son dernier album du même titre. Elle explore à travers ses compositions des thèmes tout en résonnance avec l'actualité, la politique, l'écologie… Eldorado ou la recherche désespérée d'un avenir meilleur, un titre qu'elle dédie à deux migrants qu'elle a hébergés afin de les aider à poursuivre leur voie vers un avenir plus décent… Humanisme toujours avec « Rosalie », qui évoque la vie d'une rescapée du drame rwandais. Ou la mise en garde contre nos égarements : « Kangaroos in Fire » qui évoque les incendies graves que l'Australie a vécus… Tout cela, ces prises de conscience, la beauté des actes, vous les retrouvez dans cet album de la violoniste bruxelloise. Une musique qui semble, par moment, surgir de cavités sombres et profondes d'un néant profond, attirée par un fin rai de lumière. L'Eldorado…
Line-Up:
Violin, viola, vocals: Catherine Graindorge
Harmonium: Simon Ho
Drums: Elie Rabinovitch
Guitar: Teuk Henri
Wednesday 19.07.2023
21H00 - 22H30
| | |
| --- | --- |
| Ticket tarif normale | 22 € |
| Ticket tarif réduit | 9 € |
| Ticket Kulturpass | 1.5 € |
Content provided by Echo.lu – Content non-binding and subject to change.

To advertise your event (taking place in the capital) in our calendar, register all the information on Echo.lu and display it on our agenda.